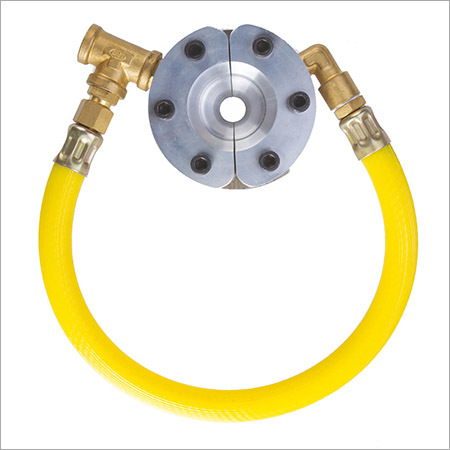 Product Description
Round Cable Wiper And Drier is advanced and efficient replacement of drilled pipes and blower based cable drying, wiping system. It is hinged and is made in two halves so installation is very easy and installation can be done without affecting and interrupting extrusion line. Real wipe, compressed air operated cable wipers wipe clean cable more efficiently than conventional blower based wipers or drilled round pipes. It is smaller, lighter and efficient. Round Cable Wiper And Drier also provide 360 degree uniform drying and cooling.
Features:
Controlled air flow
Reduce noise
Low profile design
Cable Wiper and Drier – Cable Wiper is instrumental in mopping of uncovered cable of extruder or for cleaning of dry tube. This air amplifying item is useful for saving compressed air consumption level and ensures exceptional cleaning or mopping result.
It applies compressed air for cleaning and mopping of extrusion cable and dry tube

It can be opened easily for its trouble free fixing purpose

It offers homogeneous flow at 360 degree angle for even cleaning purpose.

The thrust and flow rate of this product can be modified.

It can be accessed up to 150 mm size.
Contact Us
No. 3711/A, GIDC, Phase-IV, Vatva, Ahmedabad, Gujarat, 382445, India
Phone :+918068090575